People Movement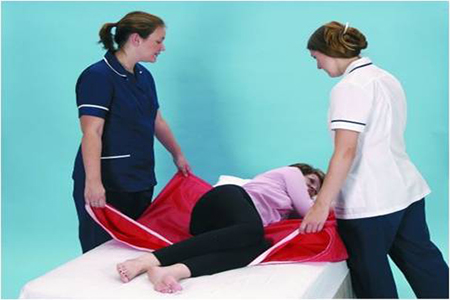 People Movement is a course that will provide participants with a certificate valid for three years. The aim of the course is to provide you with the knowledge and skills required for safe People/Patient Moving. The course will give learners the ability to safely move others from one locale to another without hurting themselves or the patient.
"It was delivered in a fun, kind, caring and well explained way" - Karen
Our tutor Karen Fitzgerald is a Healthcare professional with over 25 years experience. Her vast knowledge both academically and practically is most beneficial to all learners. She has extensive qualifications in food safety, healthcare and is also a qualified Fetac level 6 people moving and manual handling Instructor.
Out Tutor Pat Flynn has been involved in Training since 1975 and has worked extensively in the UK and Ireland. He has educational qualifications in Food, Business, World Class Manufacturing and Health Care. He is a qualified Fetac level 6 People moving and Manual Handling Instructor who is very passionate about Healthcare and food safety.
Course content
Course Objectives
Identify Risk factors associated with People/Patient moving
Understand the principles of safe People/Patient moving
Carry out specific tasks such as transferring people from bed to chair either by manual or mechanical methods


Practical Elements
Sit to stand
Assissted Walking
A falling or fallen person
Use of Sliding Sheets
Hoists
Use of equipment
Safety of Client and Carer
Moving in bed
Sitting to edge of bed
Repositioning in chair
Communication skills in performing tasks
Handling and placing of sling
Safety of hoist
Course Details
Entry requirements: You must have a valid Manual Handling Certificate or complete a Manual Handling Course prior to attending a People/Patient moving course. Please bring a copy of your manual Certificate with you
Qualification: In-house Certificate
Course code: None
Assessment: In-class
Price and next starting date.