Communications (5N0690)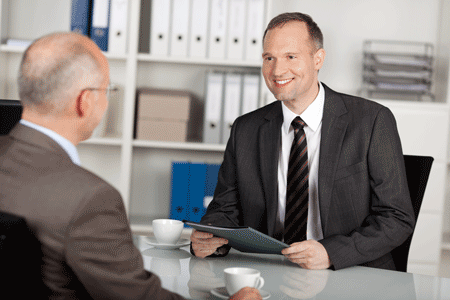 The purpose of this award is to equip the learner with the relevant knowledge, skills and competence to communicate verbally and non verbally in standard every day tasks and in work related tasks, operating indpendently while under general direction. The course delivery is broken down into 4 key topics:
1.Listening and Speaking
2.Reading and Writing
3.Non Verbal and Visual Communications
4. Communications Technology
This part-time single module programme, succesdful completition of which leads to QQI Level 5 component 5N0690, can be used as a component in
QQI Level 5 Major Award
Listening skills impress on the learner its importance through some practical listening and interpreting exercises.The course evolves into relating and understanding the dynamics of combining listening and reading skills into conversations, interviews, debates, meetings and proceeds to develop presentation skills.The communications theme is developed further by describing non verbal communications and the impacts of non verbal behaviour. It is further enhanced by the impact of visuals from pictures, films, dance, photographs, diagrams and charts. Thus far we have looked at the main communications methods we use and then look at the most updated methods of communication through daily advancing technology. To assist in understanding, practical exercise such as receiving and sending data and downloading information will be undertaken. The course is delivered by many practical exercises supporting the theories of communications.
"Communications is such an important part of everything we do and I really believe this training will benefit everyone who does it" - Richard
Learning Outcomes
Topics covered
Analyse a range of current issues in communications and information technology
Summarise in practical terms the elements of legislation that must be observed in a personal and/or work context, to include health, safety and welfare at work and communications-related legislation
Use appropriate non-verbal and visual communication in personal- and work-related settings, to include one-to-one, in a group/team, and in formal and informal interaction
4 Demonstrate verbal skills appropriate to working under general direction, to include making a case and presenting a point of view in group discussion, formal meetings, interviews
Demonstrate listening skills appropriate to working under general direction, to include making eye contact, receiving and interpreting information, control of personal response
Demonstrate listening skills appropriate to working under general direction, to include making eye contact, receiving and interpreting information, control of personal response
Use reading techniques appropriate to a task, to include skimming, obtaining an overview, identifying key points, critical evaluation, in depth analysis
Critique information from a range of complex written material, to include technical/vocational, personal, literary, and written and visual media texts
8 Research a relevant vocational topic, to include use of primary and secondary sources, acknowledgement of sources, use of enquiry techniques and methods to establish validity and reliability
Use drafting, proofreading and editing skills to write a range of documents that follow the conventions of language usage (spelling, punctuation, syntax), to include creative writing, business proposals, correspondence, reports, memoranda, minutes, applications
Demonstrate communications styles and techniques relevant to different situations in work and leisure, to include one-to-one and group contexts in conversation, interview, oral presentation, question and answer session and for the purposes of persuading, advocacy and informing
Choose the appropriate communications technology to give and receive requests, instructions, suggestions, discussion and feedback in both work and leisure, to include a rationale for choosing one technology over another in different contexts and for different messages.
Programme details
Award Title: Communications (5N0690)


Duration: 150 hours made up of 50 hours directed learning and 100 hours self-directed learning. The porfolio/collection of work will be completed during the self-directed learning hours and the skills demonstration will be completed in 45 minutes during directed learning hours.


Entry Requirements: QQI Level 4 Certificate, Leaving Certificate or equivalent qualifications and/or relevant life and work experiences.


Award Type: Minor Award


Framework Level: NFQ Level 5


Awarding Body: QQI (Quality and Qualifications Ireland)


Assessment:

Portfolio
Collection of Work



Protection for Learners:
As a part of best practice to safeguard the interests of learners enrolled for programmes exceeding three months and in line with the regulatory/statutory requirements of QQI and the 'Qualifications and Quality Assurance (Education and Training) Act 2012'.
NCU Training has arranged comprehensive cover by a Learner Protection Policy, Number
LPI-00098-PHIS with O'Driscoll O'Neil underwritten by Hiscox Insurance Company Limited, June 2018.
The purpose of this policy is to ensure that learners are protected in the event of the unexpected cessation of any training programme in NCU Training provided, and/or organised and/or sub-contracted training.
Evidence to confirm implementation of the NCU Training Protection for Learners Policy includes:



A statement of arrangements for Protection for Learners in programme information for relevant programmes of over three months' duration.
Fee refund documentation, where it applies.
Learner transfer documentation, in the event of the unexpected cessation of programmes



Complaints Procedure:
It is your right as a client of our service to make a complaint if you feel your experience with us falls short of what you expected. We want the process to be easy, effective and fair. If you would like to make a complaint, you can either call us on 01-8479463 or email us directly at complaints@ncultd.ie
Price and next starting date.
Price:€250 (Excluding Certification Fee)
Funding: A range of training courses are available with NCU Training which are free to unemployed persons. The first step is to contact your local Employment Services Office to register and apply for training.
View Upcoming Courses for next starting date