Training Delivery and Evaluation (6N3326)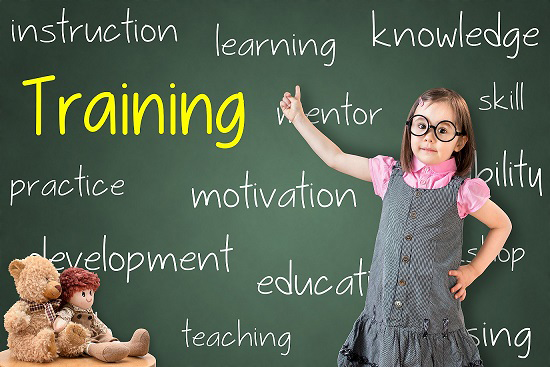 This professional training qualification will be of interest to anyone who wants to gain knowledge and insight into the profession. It will allow participants to gain professional Training Delivery skills and show the techniques for Evaluation.
This course enables the learner to develop the planning researching and practical skills to deliver effective training.


This course is Part Two of the Two Part Special Purpose QQI Award 6S3372 Training & Development.
"Following the course I was promoted to the position of training manager. It would never have happened without this qualification. Thanks a million"- Val
Course content
Units
Theory of Training and Adult Learning
The Role of the Trainer
Preparing for Training Delivery
Delivery and Assessment
Evaluation of Training Delivery
Programme Details
The learning process
Styles of learning
Principles of adult education
Presentation skills
Planning your presentation
Teaching styles and communication
Dealing with difficult students
Questioning and listening skills
Theories of education
Evaluation programmes



Entry Requirements: QQI Level 5 certificate or equivalent qualifications and/or relevant life and work experience. Learners must have excellent reading, writing and numeracy skills.
Qualification: QQI Level 6
Course code: 6N3326
Assessment: Skills demonstration / Project and Learner record




Protection for Learners:
As a part of best practice to safeguard the interests of learners enrolled for programmes exceeding three months and in line with the regulatory/statutory requirements of QQI and the 'Qualifications and Quality Assurance (Education and Training) Act 2012'.
NCU Training has arranged comprehensive cover by a Learner Protection Policy, Number
LPI-00098-PHIS with O'Driscoll O'Neil underwritten by Hiscox Insurance Company Limited, June 2018.
The purpose of this policy is to ensure that learners are protected in the event of the unexpected cessation of any training programme in NCU Training provided, and/or organised and/or sub-contracted training.
Evidence to confirm implementation of the NCU Training Protection for Learners Policy includes:



A statement of arrangements for Protection for Learners in programme information for relevant programmes of over three months' duration.
Fee refund documentation, where it applies.
Learner transfer documentation, in the event of the unexpected cessation of programmes



Complaints Procedure:
It is your right as a client of our service to make a complaint if you feel your experience with us falls short of what you expected. We want the process to be easy, effective and fair. If you would like to make a complaint, you can either call us on 01-8479463 or email us directly at complaints@ncultd.ie
Price and next starting date.
Price: €250 (Excluding Certification Fee)
Funding: A range of training courses are available with NCU Training which are free to unemployed persons. The first step is to contact your local Employment Services Office to register and apply for training.
View Upcoming Courses for next starting date